Unihockey Canada, Inc
phone:
(780) 906-6695
(Franšais/English)

Unihockey
The "new" worldwide game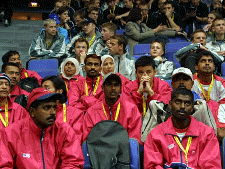 Fastest Growing Game in Europe

Unihockey has proven itself to be the game everyone can play.
In many countries it is now the second most popular recreational game among both adult male and adult female.
After soccer it is also the second largest competitive sport.
In Sweden ice hockey is the national sport. With 60,000 registered ice hockey players it has however been surpassed in popularity by unihockey and its over 120,000 competitive players.
Through unihockey, many drop-out ice hockey players have found a new passion and a new way to compete.
Unihockey is truly a game that can be played by anyone and anywhere.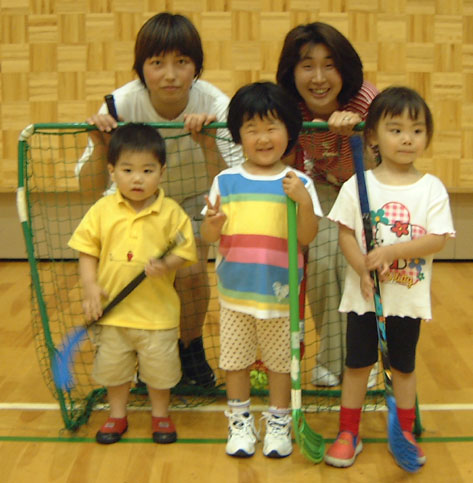 Kindergarten kids in Japan are enjoying unihockey
Fair and Fun Rules for Everyone
One reason for it's popularity is the fair and fun rules.
The rules were created after finding out why kids quit playing ice hockey, and put together to create a sport everyone can enjoy, a sport where skills, agility, coordination and team play will decide the outcome. Therefore unihockey is played without body contact, no slashing on the opponents stick, no high sticking and a number of other rules which makes it an open, fast and creative game. Through unihockey, many European ice hockey players have refined their skills and creativity.

Simple Game Structure
The game is played in a gymnasium. On full size courts (40 x 20 meters) the game is played five versus five plus goaltenders. On smaller courts (i.e. a basketball courts) the game is played three versus three or four versus four. The goaltenders wear a face mask, some very light knee pads (to protect their knees as they are frequently down on their knees) but NO stick. The players need no protective equipment. You play with two or three lines and you change on the fly just like ice hockey. There are two creases in front of each net. One in which the attacking player can't step into, and one (the bigger one) which the goalie can't leave. Besides the creases there are no off-sides or other complicated rules. You'll just play, have fun and whoever scores the most goals wins the game.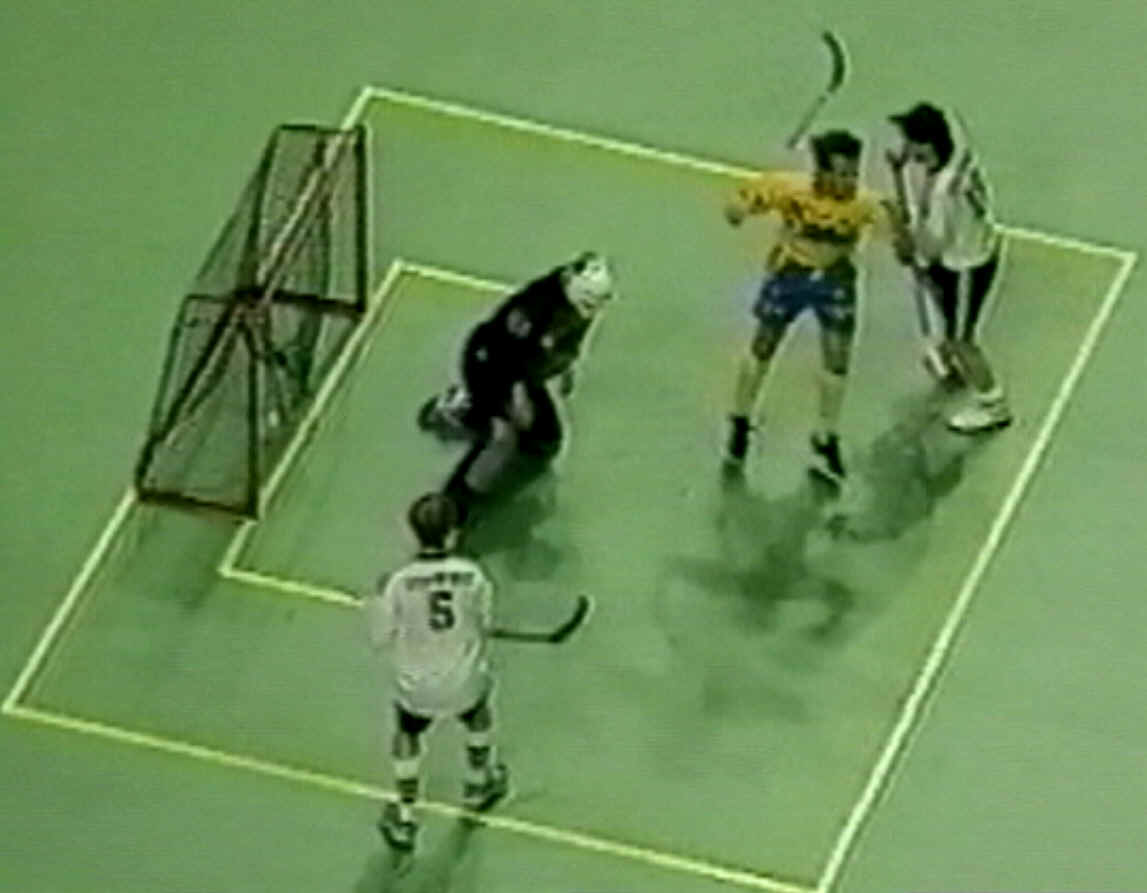 The Two Creases

International Competition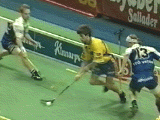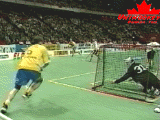 The World Championships are major events. Live on TV and sold out (over 15,000 fans) arenas. Up until today, Sweden has been the most successful country, but so far no Canadian team has ever participated. If there's a World Championship with 15,000 fans in any sport called hockey, Canada should be there! Wouldn't it be nice to see the Maple Leaf Flag at the top when unihockey turns into an Olympic event?